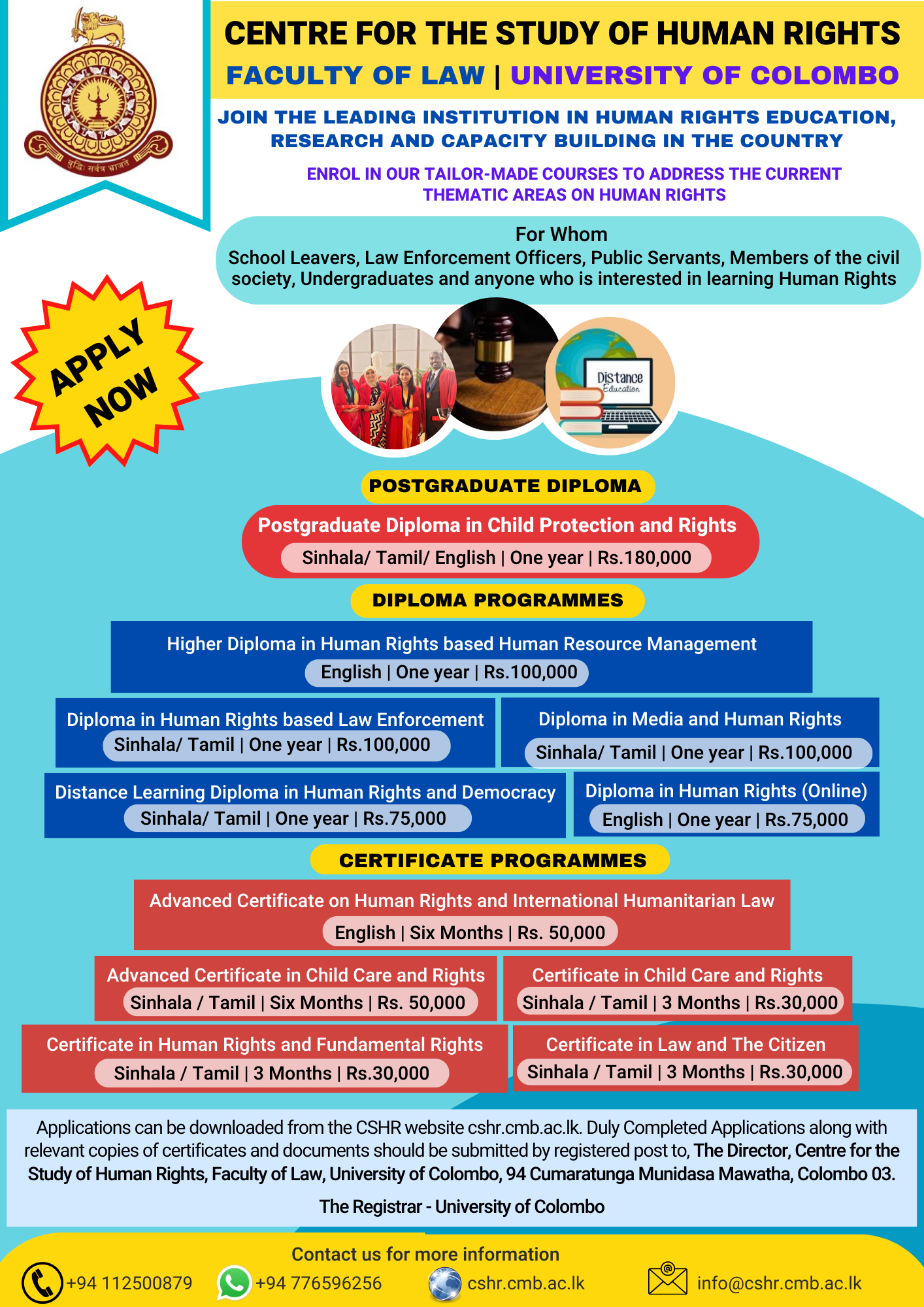 Applications can be downloaded or can be submitted online from each of the course pages. Completed Applications and certificates should be submitted along with the paying voucher of the non refundable application fee.
Payment of the application fee can be done through the following options.
Duly Completed Applications along with relevant copies of certificates and documents should be submitted by registered post to:
The Director,
Centre for the Study of Human Rights,
Faculty of Law, University of Colombo,
No.94, Cumaratunga Munidasa Mawatha, Colombo 03.