Start
September 9, 2023
End
September 13, 2023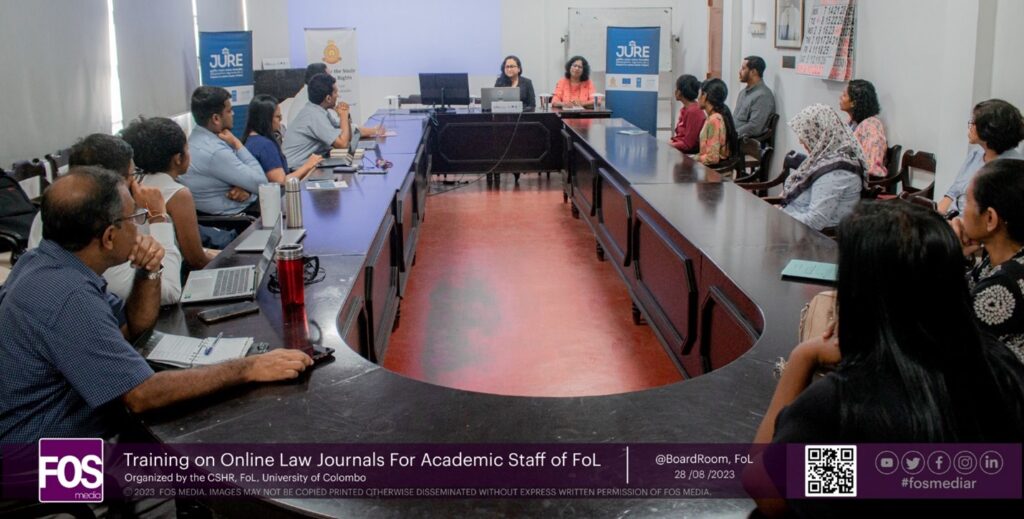 Support to Justice Sector (JURE) Project of the United Nations Development Programme (UNDP), with financial support from the European Union, provided access to Oxford University Press (law collection), Law Lanka, LexisNexis, and Hein Online journal databases to the student and teaching community of the Faculty of Law.
Online journal databases are crucial for high-quality academic output, including teaching, and research. Therefore, the Faculty of Law appreciates this support which is crucial for it to maintain the quality of future legal practitioners and researchers during the financial challenges of enabling access to vital resources for law students of public universities.
The Faculty of Law and its Centre for the Study of Human Rights (CSHR), partnering with the Main Library, trained the academic staff, postgraduate students, and undergraduate students on accessing the online law journals for the teaching, learning, and research of legal scholars, with the aim of increasing usage of online law journals. Mr. T. Ramanan, Senior Assistant Librarian, at Main Library, facilitated the training.
The first training was conducted for 20 academic staff of the Faculty of Law on 29 August 2023 at the Faculty Board Room. The teaching staff collectively identified improving the quality of research of the students, utilizing the available resources to the benefit of all.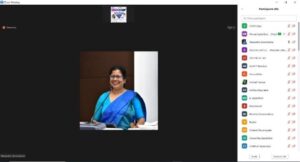 The second training was conducted on postgraduate students of the Faculty of Law on 9 September 2023 via Zoom. The session provided a platform for the postgraduate students to apply the databases to their research, acquire new knowledge, build upon existing knowledge, and improve their research skills. More than 150 students were participated to this program.
The third training was conducted for the undergraduate students of the Faculty of Law on 13 September 2023 at its Auditorium. Professor N.S. Punchihewa, Dean of the Faculty of Law expressed his gratitude to the European Union and the UNDP for supporting future legal scholars to become knowledgeable legal practitioners and researchers contributing to promoting access to justice for the most vulnerable in the country in the future.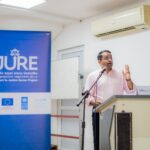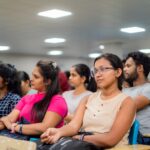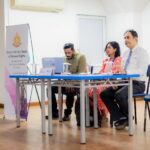 MORE DETAIL